No doubt, you're being bombarded right now by every sales call imaginable, most of them trying to sell you either search engine optimization (SEO) services or advertising space. Since the second week of January, our phone has rung daily with someone selling one or the other.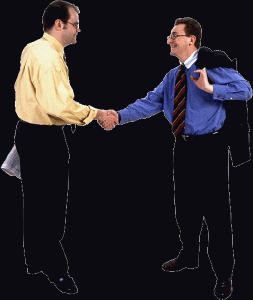 Since, like most of us, you're probably considering your next purchase of ad space, let's focus on advertising today. Yes, it's a HUGE topic, so we're going to take it back to its most basic premise: Advertising is Salesmanship.
Let us emphasize the point. The only purpose of advertising is to make sales. It is profitable or unprofitable according to its actual sales. It is not for general effect. It is not to keep your name before the people. It is not primarily to aid your other salesmen.
"Treat it as a salesman. Force it to justify itself. Compare it with other salesman. Figure its cost and result. Accept no excuses which good salesman do not make. Then you will not go far wrong."
~ Claude Hopkins, Scientific Advertising
This is an especially important point for the small business owner to remember. We can't afford to waste dollars with advertising campaigns meant to spread awareness of our businesses. Before we consider any advertising campaign, we'd better be reasonably sure that we're making a good investment, one that will make the cash register ring repeatedly.
Mr. Hopkins goes on to say, "There is one simple way to answer many advertising questions. Ask yourself, 'Would it help a salesman sell the goods?' 'Would it help me sell them if I met a buyer in person?'"
Remember that when a salesperson calls on a prospect, he or she is speaking to one individual. Do the same in your advertising … focus on one typical buyer, not the mass of people you hope will buy your product or service. When composing your ad, speak to the one man or woman who is likely to want what you sell.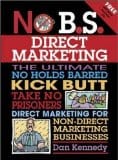 Dan Kennedy lists 10 rules for advertising in his book, "No B.S. Direct Marketing: The Ultimate, No Holds Barred, Kick Butt, Take No Prisoners Direct Marketing for Non-direct Marketing Businesses." (Don't you love that title?) I have them taped to the wall directly above my monitor and I refer to them often. I won't repeat them all here, but I'll give you a preview:
Rule 1. There will always be an offer or offers.
Rule 4. There will be tracking and measurement.
Rule 5. Whatever brand building occurs will be a happy by-product, not bought.
Rule 9. Results rule, period.
For Further Reading: