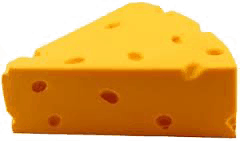 So you have a product or service you feel is a necessity and a solution to the consumer, but now you're asking, "How do I create awareness and attract the interest of others?"
Well, you have to convey what you are offering is the ideal product,  service or entity that will fulfill the customer's needs and desires.
That starts by creating "buzz" about what you are offering. Get people talking about it and you are on your way to creating interest that will inspire them to seek out and potentially purchase.
Let's take a look at an idea in my head that we'll use as an example.
Here in Wisconsin those yellow "Cheese Head" hats are synonymous with fans who love their Green Bay Packers and UW Madison Badgers, and sell well enough to fans … but think about how many more – who aren't residents or football fans – that would buy them if the color was changed to pink. The product would then be used to advocate a cause, and with a simple color change,  its potential market increases beyond sports fans to include more residents who support Breast Cancer Awareness.
Sometimes a way to create interest in your product or service is to advocate something else. When you can tie your product to a cause or event that you support, try doing so. Just don't make it about you or your product, focus on the cause. Also don't let it be a one time thing, loyalty does have its rewards too. Show consumers that you are serious about the causes and events they hold dear.
Today in this visual and social media world you also have to access and leverage respected reviewers, those who have a following on Facebook, Twitter, YouTube and other social media outlets who are trusted for their opinions and recommendations. I advise our clients not to overlook our local news media's morning and noon show venues, often they review products and present new businesses and organizations in the community as part of their programming.
Do you have anything to add? Tell us about a time you worked with a cause and it benefited your brand, too. Leave your comments below.