Business Lessons From 2012
Download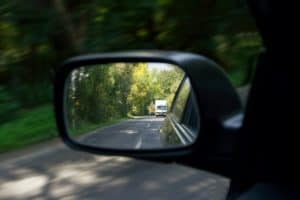 Ahh, we made it!
I hope you tried something new and learned something last year!
With 2012 safely behind us, and the urgency of an exciting but unpredictable 2013 now here, I thought it would be a good idea to go over some of the strongest insights from last year so we can really learn from all we've been through, as business owners, Americans, and members of the ZTSM Community.
How about a walk down Memory Lane?  
January 2012 Last January we undertook listing companies with online directories and made a pretty big deal about doing it right, as few were able to do it accurately. Today, online directories are still important to your online presence, but in the ultra-personalized mobile world of Google, Bing, Yahoo, and Facebook it became an impossible service to offer by the end of November. That's how fast things change!
Take Away: Make sure you're listed accurately, but know the updates you add don't take effect right away, and duplicate listings need to be purged before you add more locations to them. The most important part of directory listing is NOT that your customers will find you there, but that the link in your profile is given high authority and your company will show up more frequently in search results if you have taken this step. Free listing is still the best option, but the most time-consuming!
February 2012 Our client websites were experiencing very high levels of traffic that resulted in conversions and dollars last February. That put our Customized WordPress Website Design front and center of our product offers. Customization that includes professional SEO copy, cutting edge design and function was exactly what our clients wanted to show the world. This year, we're offering top-of-the-line function and appearance to American businesses in a whole new way that will expedite the time it takes from purchase to a completely set up new website, with a whole suite of add-ons and extensions. Visibility and management right from your dashboard, WOW!
Take Away: This year is all about ease-of-use at manageable pricepoints. Our prospects are asking for easily installable push-button functions they can use for company, marketing, and business management in addition to brand recognition. We're unveiling SmallBizFastTrack.com this year for our ZTSM Academy members to give you more control over your marketing and managerial decisions – with a click of your mouse!
March 2012 Last spring we began to talk about Christian business principles that have been improving our company. It's not enough to just be in business, we have to understand that our services are comparable to serving our Lord and Savior, Jesus Christ. Whether or not you hold Christian values, we love you and want you to prosper! We know that success in business has to do with mindset, however, and want you to be empowered with the blessings of the Holy Spirit in your business, family, and community life. It's the journey, after all, that makes life worth living. Chasing money isn't necessary when you recognize the calling God gives each and every one of us to do business at the highest level of integrity for an abundant (yes, FINANCIALLY abundant) business experience. Work hard working ON your business instead of IN your business and you'll begin to see how much you truly offer His people. THAT'S what makes life in business FUN. He loves it when you take care of each other through the exchange of products, services and money!
Take Away: ZTSM Academy was born to walk you through everything you need to know to have a financially prosperous, well-built legacy business – no matter what happens in our economy. We started everyone at $7 a month, and by the end of January 2013, our regular $39 monthly pricing goes into effect. If you haven't joined, hurry up so your $7 monthly pilot pricing gets grandfathered in for the next six months! This deal is completely off the table January 31st, 2013.
April – September 2012 Email Marketing, social networking, networking in the local business community, and our commitment to continuing education proved to be movements in the right direction for Zero To Sixty Marketing, AND our clients! The ZTSM Community continued to explore ways to reach out to support each other through local networking events, coaching and classes designed to bring area businesses into a more familiar relationship with the internet.
Take Away: Growing businesses need mentorship. You will become like the 5 people you spend the most time with, don't ignore the potency of strong business sector relationships as you manage your own company growth. Iron indeed sharpens iron. If risks are not taken, stretching does not happen, and new horizons cannot be imagined. Don't let the allure of the falsely called 'comfort zone mentality' deceive you into believing you're doing all you can do to promote and grow your business. See what others are doing, and make your own secret sauce!
October, November and December 2012 Mobile and email marketing are the hottest thing going for businesses who understand how to approach and appear to their customers! Now, how can you turn that knowledge into money in 2013? Well, if you're not building a list, you're not going to be up to the challenges ahead of you.
Take Away: Make sure you're effectively using the information you get from tracking, surveys, and responses to dish up exactly what your customers and prospects want to know. Tracking is KEY. Analytics are crucial. At Zero To Sixty Marketing, we track everything for you and furnish a monthly report so you can see the results of your marketing efforts.
At the end of the day, your customers have to trust you. They have to trust that the service they love to get from you is identical each and every time, and they have to trust that their best interests are possible because of what you offer consistently. That means appearance and workflow have to be EASY for everybody, or it can't be done! We hear you, and we've redesigned our own workflow and pricing strategies to make our policies crystal-clear, and our systems even more effective.
Thank you, Inside Line subscribers! Because of your loyalty and faith in us, we're growing into THE marketing resource you can count on for years to come. Take 2013 through the roof!
What will you be doing differently this year based on what you learned last year? Share them with us on Facebook!