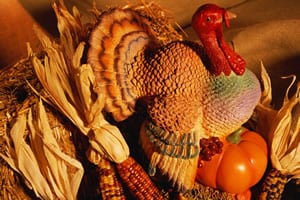 Our nation was founded on core principles that made it great.
When the first pilgrims came over on the Mayflower, I imagine they had plenty to think about.
They probably wondered every day when, exactly, they were going to see their lives improve for the better.
They probably wondered if the weather or wild animals were going to stop them or end their journey.
I think like many business owners today, they had to overcome some stuff and learn how to do things better every day.
I think two things were probably VERY important to them:
They had to be on constant watch, alert and sensitive to their surroundings.
They had to make friends, and know their enemies!
Your journey in business is like that today, because this environment isn't the same as it was last year and it will be different next year, too.
You've heard us tell you before that engagement begins with a healthy blog. Your competitors probably aren't up to that challenge, and that puts you ahead of the game – IF you take all of our efforts and MULTIPLY them in a few easy steps.
In this video, I'm going to share 3 steps to using your blog effectively, and I'm gonna make it EASY to do right away. Take a few moments and listen to these tips.
Your business can be ready for the changes and challenges to come, but you have to be diligent and listen to good advice when you get exposed to it. Our Inside Line subscribers get the best information available, and we're constantly looking for ways to make it easy for you to get your hands on strategies that work NOW.