How Does Article Marketing Help Your Brand?
Play Now
|
Play in Popup
|
Download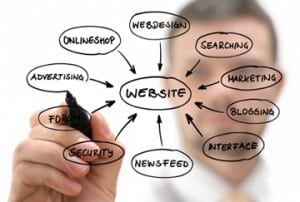 Developing content for your business website is only one way your brand becomes recognized online. Article marketing will help your brand become more familiar, and provide healthy links back to your website.
Several online article submission sites exist, but I don't recommend them all. You want your material where journalists, bloggers, and industry enthusiasts are more likely to pick them up.

Article submission is free for the submitter, and all articles have to meet publishing requirements before they'll go live. Develop a smart resource or bio box with your website link (they'll show you how to do that!), and write articles about things that connect what you know about your industry to those that information will help, instruct, or advise.
Once they're approved, every time your article is picked up, your short resource box will go with it, multiplying those links back to your website wherever they go. I advise you to share them on social media sites and encourage reviews.
I use EzineArticles.com and EvanCarmichael.com for brand-building. They have extremely high standards and help my credibility. They both offer a badge to put on your website, and although that can sound like a good idea, I advise against it. You want those types of links to go one way only. If you add a badge, you then have a reciprocal link where the better advantage would have been the back link from a high authority location. EvanCarmichael.com also lets others download tutorials and books you may offer, and I think that's great for any business selling exceptional product lines and services.
Used smartly, article marketing links will help your website rank in search results. Those articles can be used over again on your MerchantCircle post or email campaign, too. If you can write reasonably well, have something interesting and informative – even humorous – to share, start taking advantage of article marketing for online brand recognition right away.
Was this helpful? Please leave me your comments below and share this with other businesses you work with! (Love it when you share!)