If you're a smaller residential service company, chances are you create your own fliers and marketing materials. It's likely you create your own business cards and order your invoices and time cards from a company that also offers t-shirts, baseball caps, and embroidered name tag button-down shirts. It's affordable. You get to have the appearance of a legitimate company and no one selling you pricey services and telling you how your message needs to sound to your clients. Certainly, these things are important for you to stay in control of your costs and your reputation.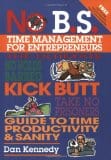 Or is it?   
If it's all you've got, think again. All of those things do agree with your service van that you're in business, but does it say, "I'm the only one who will treat you fairly and you should deal with me because I can give you the best service and product, guaranteed."
Whether you realize it or not, the time you spend coming up with ways to cut marketing costs may very well be the slow death of your company. You may not agree, but if I'm right, 'lone-wolf' marketing is far more expensive than using a professional with an eye for detail and a flair for the right words and strategies.
There are many cost-saving methods of getting your message to your potential clients. This blog is dedicated to teaching small companies how to market effectively at reduced costs. Don't get the idea, however, that you're better off with a half-hearted, single-minded approach. No, what we advocate is that you learn new, aggressive strategies being used by professionals now with the understanding we impart to you through this blog, and have the polishing done by experts who care about your holistic success. Do what you can do well, outsource the rest.
The difference is clearly financial – but it's more than that. Consider what Dan Kennedy teaches in No B.S. Time Management for Entrepreneurs (NO BS)
: if you are in business to be a restaurant owner, caterer, pool service owner, electrician, or plumber, your services doing that are what make your business valuable. Although necessary, the time you spend marketing brings less value to your company than doing what you get paid to do. You will get more bang for your buck when you hire someone to help you bring that quality to the table. Each part of your business should be handled by the people who handle that part most effectively.
Say you're a florist, for example. You own a brick and mortar shop on the corner and business between holidays is slow. Maybe you employ three others who do various things, like delivery, floral arrangements, and bookkeeping. Between all of your employees and yourself, you're capable of handling large volumes of business because each can play a part in floral arrangement as well, as long as the finished product is inspected, approved, and re-arranged as necessary by the experts who know this stuff.
Stay with me here.
In another instance, an electrical service has been in business for almost two decades. You hire the electricians who go out on the job, you estimate the large projects, oversee and troubleshoot, and ultimately hold the responsibility for the job being done correctly. Say you manage a team of six, each with their own service vans. You've probably got an office manager and receptionist who handle the phones, scheduling, and payroll.
In each of these scenarios, each member of the team brings value to their position. Each player has a cost value in the company and a direct interest in their particular part. They get paid first. Overall company performance and income for the business owner is based on everything above that.
Is the best use of company dollars to pay the delivery driver to answer the phones, or the florist to make deliveries? The best way to utilize electrical technicians isn't to schedule team members, or do the payroll. Your company makes more when you can charge hourly for skilled work on the job, right? Of course. The right people need to be bringing the money in. It wouldn't pay the bills to spend company money like that.
What is your dollar value per hour? What do you have to bring in for your company to show profit? If you are doing all of your own marketing, you're not making money doing what you do best. Time is money. If marketing is what you do best, why not do that for a living? If you only promote your company with limited skill-set, and not for a living, aren't you short-changing yourself?
There are plenty of things you can do for yourself, don't get me wrong, but pay for the professional advice and outsource the things that may be taking away from your bottom line. Those same hours are worth more when the right people are on the right job. In the long run, you DO pay for marketing, and you may be paying far more than you can afford when it doesn't bring in the desired results.
Need more information? Call or email us today and see how we can help you get the most out of your marketing dollar.