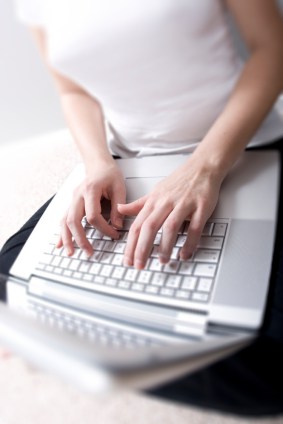 A slow page load may be more than a matter of inconvenience, it's actually a negative SEO factor and a danger sign that you may have a security hole, virus, or malware invasion.

Unfortunately, we live in an era where many hackers are very capable of infiltrating American business websites and worming their way through the email and social media of everyone who visits the site. This stuff happens ALL the time.
They can drill into you website with data miners and have your personal information all over the world before you even knew what hit you.
Have you ever been blocked from a website and received a message that you'd been protected by a threat? Consider this: what if people get that message when they go to your site from their online virus software?
Proper business website maintenance includes regular archiving and software updates. Many people don't realize that one-click installations offered by many popular hosting services are not protecting them to the degree that's needed. Hacks and flaws are recognized and fixed through software updates; your theme and your hosting service need to stay current with those changes. If they don't, even when your browser tries to protect you, you're just naked.
While AVG, Norton, and McAfee are pretty good at detecting and destroying potential issues on your computer, more can be done on the back end (your website) to keep up security.
Regular website maintenance makes all the difference.
Web developers need to understand computer security. If you or your web developer don't take necessary anti-virus precautions, your company's online reputation is entirely at risk. It only takes a hacker access to a developer's computer to do serious damage to ALL the sites the developer manages. Don't mess around.
Here are three ways you can love your website:
Always use themes and plugins with proven track records
Backup your website, and
Update your theme and browser whenever the latest version is available.
Zero To Sixty Marketing takes your website security seriously. We only offer WordPress websites, we only use tried and true themes and plugins, and we only manually install them on secure servers. Monthly database backup storage and version updates are part of every website build we perform. We ONLY offer premium hosting service, and bear the entire security burden for you.
Love your website, give it the attention it deserves.
Did I miss anything, do you have anything to add? Leave your comments below, and please – share this message.