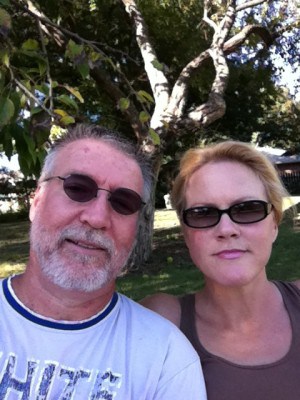 That may sound like a ridiculous question, but it's actually core to why many people don't experience the success in business they're looking for.
How many times have you missed big opportunities because your thinking was too small? You may or may not be aware of it, but the odds are very good you may have missed plenty.
Let's go forward this year with an open heart and see what God fills it with!
According to what we're taught in the Parable of The Talents, God gives us financial resources and it's our responsibility to increase them. Whether or not you're a follower of Jesus Christ, His teachings about business and finance are remarkable and foolproof. You don't get guarantees like Jesus gives us anywhere else in the WORLD.
The parable goes like this. One man gets 5 'talents' (measurement of money), one man gets 3 talents, and one man gets only one. They are instructed to go into business. The man who was given 5 talents went out in the business world and doubled his money. The man who was given 3 talents went into the city and also increased. But it says that the man who was given only one was afraid he would lose it. He was also afraid that he would disappoint the One Who gave it to him. He believed that the One that gave him the talent was a mean taskmaster – the parable actually uses those words!
As a direct result of his fear, he takes that one meezly talent and buries it, saving it in a safe place so that he won't fail.
When the One who gave the talents returns, he's well pleased with the first two men. But the man who hid his talent under the ground, the man who was fearful he would lose, was arrested and called a 'wicked servant.' Wicked! Can you believe that? It hardly seems fair, does it? But our God IS fair and just, and this parable is actually a picture of two things.
1. How we see God directly impacts our behavior, and
2. We behave wickedly when we don't use the resources He gives us to advance our cities and personal situations.
Of course, this city also represents the Kingdom of God, of which all followers of Jesus are already citizens of.  Jesus said the kingdom of God was in our hearts right now. That means while the rest of the world has one way of doing business, when we walk according to the laws of the kingdom instead of the ideals of this world, we're capable of doubling our income for the progress of the kingdom. That benefits everyone around us, everyone God put in our circle of influence – family, friends, other businesses, and missions.
So how does that affect your thinking? Do you trust that you have been provided for already? Do you thank Him for your progress, and ask the Holy Spirit to continue to reveal to you the steps you are to take? Or are you scared, somewhere deep inside or maybe even more obviously, that everything that passes through your fingers might be lost, so you hang on to it with a white-knuckle grip?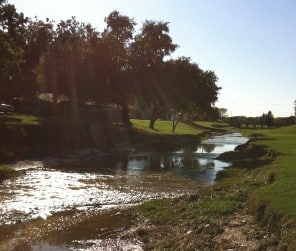 Listen, our God is NOT a hard and mean taskmaster! Not in the least! We have all started from different places, but we've all been given our provision – with a guarantee that it will increase when we trust Him, trust the abilities He gave us, and then go forward. Do you think those men were completely confident because of the amount of money they started with? People from every income bracket struggle with confidence issues regarding money. Those men trusted God, and stepped out. AND there was a serious benefit to everyone for doing so. Every merchant in that city was blessed by their business growth.
In business, I see the 'wicked servant' mentality when people won't invest in their own education. I see this when busineses won't invest in an easier, more manageable system of doing business, because all they see is the money in their account, and they see it diminishing.
Many Christian businesses beg instead of pray, "God, I need this money PLEEEEZE God, PLEEEZE PLEEZE!!!" When your two-year old behaves like that, do you reward it? Now, What if  your daughter says to you, "I know you want me to get some new clothes, and I'm so ready to go shopping! Thank you for taking care of me!" Would that make you smile, and take her to the store? Our God is our Father, how much more does He want for us?
Another 'wicked servant' mentality is keeping customers and partnerships that no longer fit our services because we're afraid of losing the income. If we trust Jesus, we thank Him for the Wisdom He imparts to us by the Holy Spirit. We trust that if He 'prunes' away a connection, He's faithful to replace it with a better one. Friends, this is so important in business!
When things slow down, use that time wisely and get your education, get your systems refined! In today's economy, time is money, right? Don't get discouraged if you lose an account, or your customers call on another service for a time. Stay faithful that He knows what He's doing with your business. Take it from an organic gardener, pruning trees is what it takes to get more fruit off that tree.
If you're praying for wisdom, don't ignore your spirit! You know deep inside, with an unsettling, when something needs to change. Don't be despondent or depressed, rest in His guidance. Like you're resting in a chair, He's faithful to hold you up.
Manage your business affairs, easy ones and hard ones, with love my friends, and learn to trust the instincts when it's time for your company to grow. If you fill up all your space with itty-bitty, less-than-you-want products, services, or customers, you won't have room for the bigger, better, returns that are promised to the tithing Christian businessmen and women who trust Him with all their heart – KNOWING that He is good, and a rewarder of those who diligently seek Him.
Let's make ROOM for success in our businesses this year, and learn to listen to the guidance we've been asking for.
What's He been telling YOU to do? Leave your comments below!