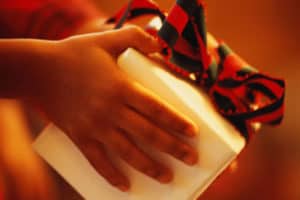 What keeps you from blogging?
Because, even if you do have a blog, staying at it can be a challenge, right?
So if I showed you 3 ways to make blogging actually fun to do – would you blog more often?
Do you think it's possible to enjoy blogging? 
Blogging isn't a trivial matter anymore, the blogosphere isn't only mom's sharing recipes or students musing about life … there are REAL reasons why you should engage in blogging on your business website – for your business.
Before we go into how to make blogging fun and easy, lets' talk about the reasons blogging has become SUPER important for today's small business. And you should probably bookmark this post.
Does anyone know what happened to the online atmosphere in the last two years?
Google changed the rules! Search engines want to dish up better choices for consumers. Let's remember, it's all about the searcher, after all. They decided it was wiser to let people, searchers, decide who is actually 'relevent.' They determined they'd make that decision primarily based on activity between a searcher and the website they go to. The more interaction, the more importance they now give a business website.
What's interaction?
Going from page to page,
Lingering,
Social sharing,
Blog post updating,
Comments.
Blogging, articles, guest blogging, and social media now count for 65% of search engine relevance. When you offer interesting new stuff on a regular basis, those interactions become possible. If you're not blogging for your business, you're going to have a very hard time getting a decent listing position in Google.
97% of people are searching online to compare businesses – and that includes mobile searches. How do you stack up?
Customers know ALL about you by the time they call, and by the time they call – it's for detail like:
Scheduling requests
Costs
Product detail
So what's your closing ratio? Are you getting a lot of tire-kickers? Would you like them to be convinced you're their company before they even call? A blog will help you do that.
A blog's gonna give you control over your online image and reputation. You're going to have the ability to convey your company's voice – not just the way you think it should sound, but with the feedback you'll get, you'll learn how your customers respond best – what THEY want to know and need to be confident about to buy from you.
So you'll be able to build trust with a blog.
You'll be creating a library of information for your staff, customers, and vendors.
You'll be able to get the most out of social sharing – and that's great for Google, it's social proof that you're an active 'with it' company, and you'll be improving your local credibility with the things you can share on your blog and social media.
You'll also be creating a really nice way to grow a list of subscribers that have a tremendous long-term value to you when you take advantage of the blogosphere.
What did you get out of today's post? Did you learn anything new?
All this month, I'm sharing one tip that you can copy and paste right into your Twitter status update to get comfortable sharing online. Today's tip:
@skhamilton Business blogging creates a library of information for your staff, customers, and vendors! Put your website to work.#ZTSM
Please leave us your questions and comments on this post, or on our Facebook page, we love to hear from you. The only silly question is the one that isn't asked!