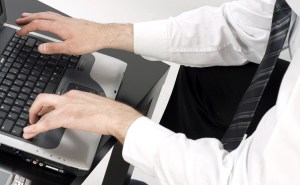 Whether you know it or not, we all function on belief systems. Have you ever heard, "Whether you think you can, or think you can't – you're probably right"?
Well, I want to challenge the way you think about your marketing. After all, what you believe is what you'll eventually get. If you're an Inside Line Subscriber – you should be used to getting challenged on a regular basis!
Listen, here's what I want you to know …
I used to think Facebook was just a way my kids could act up publicly and get themselves in trouble. I HATED Facebook because every time I turned around, my young pre-adolescents and pre-teens were in horrifying discussions using unacceptable language and sure to get into trouble. One of them, at an early teen age, took pictures of herself and sent them to an entire army base.
Yeah, I had good reason to HATE Facebook. I constantly took their Facebook rights away, and they would just start another page under a fake name, using their friends phones and computers from other houses – sometimes even hacking the school computers to use Facebook and MySpace during school.
Ugghhh … I raised five of them that self-willed. Go through the drill that many times and see what a stronghold that develops in YOUR mind.
I promise you, whatever is keeping you from using Facebook fails in comparison to the hell it's given me. I didn't want the whole world – past, present, and future – to know what our family had gone through. It was MUCH too public.
So I had multiple problems with social media, but found I didn't have to know anyone's life story on Twitter. I really liked that, and felt comfortable there immediately. See, we've always been on top of 'sharing' trends. Since the beginning of CMS website development, the concept has always been 'blog and share' to build your online reputation. We helped many companies like that.
In the old days, it took a whole lot longer than it does today.
But Facebook became REALLY huge when they cranked out business pages. All of a sudden, my marketing team was telling me I had to get on board, and … I … did … NOT … want to!
I made myself, for the sake of our company. Like you've probably felt before, I saw that when other companies participated on Facebook, they got more attention. And we needed attention if we were going to grow.
See, it's not attention like you think it is. But it is DEFINITELY neglect in every sense of the word NOT to participate.
Let me explain.
97% of everybody is comparing companies online to decide to purchase from them. A great website will give them information they understand, contact data, and fresh perspectives. But social media, specifically Facebook, takes that information and turns it into a conversation that shows those online participants you're willing to hear what they want.
'Likes' don't equal sales, and selling from Facebook isn't as easy as you hear it is unless you're EXTREMELY knowledgeable about the nuances. So what's the advantage? Something called Edgerank and something called Google.
Edgerank is the algorithm Facebook uses to determine who gets to see what you post on your business page. NOPE, everybody doesn't just see it.
Google is like a search engine boss because it's the biggest, and so far, every other search engine follows pretty closely to its shirttails. In the last two years, Google decided that if you weren't posting regularly to your blog, and then sharing it on social media, and then getting that information shared by others or talked about or commented on – your company must not be something people like enough to try to find.
Pretty cruel, yes, but pretty smart, too. Search engines make more money off of businesses who buy sponsored ads to get in the top listings. Taking the time to blog and share on Facebook requires a change in an entire administrative process for a small, local business. Not many will do it, opting instead to pay big bucks on Google or through ignorance of the system – disappear from the public view.
You don't have to risk that situation like other businesses do because YOU read or listen to the Inside Line on Getting More business.
As an Inside Line subscriber, here's what you get to learn that sets you apart:
How to avoid negative ROI (Return On Ignoring)
How to develop an online presence that builds an undeniable reputation
How to make your brand 'referable' in every sense of the word
How to connect the dots when deciding the best marketing strategy for your company
How to build and protect the drive train of your business to make money in ANY economy.
You asked for more training, and today we launch our newest level of membership to answer the call. We can't be everywhere at once, and you still need guidance to create postive cash flow with your business. ZTSM Academy is everything you need to know about marketing for business growth and online reputation building.
This is only the beginning, and we'll continue to build this program until all your marketing questions are answered! For a limited time, you can get in on our introductory rates that will last for your first six months. Go check it out now.