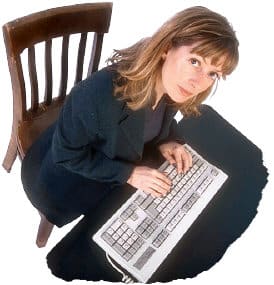 We talk to people every day that battle many of the same issues. Some can see this is  a hurdle, some take quite a bit of business counseling before they recognize that it IS an issue.
The issue is … what are you worth? How do you define a personal economic value, and how do you package that into your products.
How do you package that into your services?
Without that squarely figured out, my friends, you will have a hard time building confidence in your communications, presentations, and connections.
You may spend countless hours listening to all the webinars and networking meetings you can attend, but at the end of the day – those great results won't be yours unless you can justify your worth to yourself. And … you know it.
You're asking yourself:
Will people find value in what I'm going to offer? Are they now? How can I be sure?
Do I have the right, no – the audacity to believe that I can charge that?
How do I step into the authority I've earned through years of serving and leading?
If no one buys, if no one pays, if the phone doesn't ring – is it because I'm not worth it?
Will it just not sell?
It's expensive to work like that – to assume that what works for someone else will work for you, without considering your personality, and how your quirks and history should or should not influence your choices. We think we know ourselves, but in reality, if you're not exposed to growth management principles from people who can show you how to use them, all you have is tactics. No end game.
You can't be sure if lack of growth is because of you, your concept, your denial, you're on the wrong track, God told you 'no', or your marketing. That's a ship blowing to and fro on the water, my friends.
Getting clear on your value has to be job ONE. It may change over the years, that's okay. Your offers will change in value to your readers and customers over time. Hopefully, you're going to grow and information will improve and strategies will inevitably become more targeted. But you have to know what you bring to the table before you'll have the confidence to get your business to the next level precisely because it WILL change, and you will have to step out of your comfort zone again. If you're NOT constantly growing, you will not make your goals.
No matter what type of business you operate, technical, residential services, hospitality, realty, homemade products, health, beauty – you name it – you have to see far enough into the future that you recognize what you have to do now to eventually live your life on the other side of the technical, mechanical, and rudimentary daily tasks.
That's what you're after. The freedom to be the visionary, the freedom to be the instructor or commander – not the doer. The freedom to be a connection maker, a communicator, a leader in the community. The next level.
So let's get clear. I have a couple of ways Zero To Sixty Marketing can help you right now, at absolutely no cost whatsoever.
Make sure you're receiving the Inside Line on Getting More Business. Read it, listen to it, follow the links and take advantage of the resources. (Scroll to the top of the page!)
If you're signed up for the Inside Line on Getting More Business, I'm offering a Sweetheart of a Deal till the end of the month that gives you one-on-one access to FREE consultation to get you over the biggest hurdle you're facing right now.
Connect with Zero To Sixty Marketing on Facebook, and get involved in the conversations. Interact with us, ask us your questions, get something out of it.
We're on YOUR side. We want you to grow. We want you to hire. We want you to take a vacation.
Would you leave me your comments below?