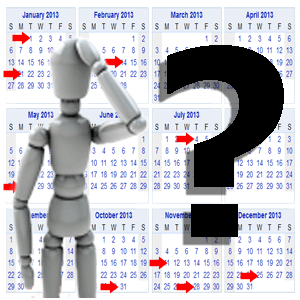 As business owners we are always looking for opportunities to promote our businesses and the products and services we provide.
Without such promotion where would we be?
Less known and less profitable, that's certain.
Picking the right time, place and promotional message is at times wrought with consequences not to be ignored – even in these times when less and less that was once considered sacred or taboo …  isn't.
Take, for example, those businesses who are opening up their doors to promote the Black Friday Sale not on Friday, but on Thursday … Thanksgiving Day.
There has been a backlash among their employees who are in essence being forced to forgo their time with family and friends to celebrate the day of the year set aside to give thanks for what they have. In today's economy, having a job is something to be thankful for.
Are these businesses ignoring the tradition of  Thanksgiving to promote Christmas sales at the expense of that long standing holiday and its traditions?
By doing so are they alienating their customers too? Personally I would like to think so, but in reality there will only be a whisper of discontent which won't dissuade retail giants from having their sales on Thanksgiving Day.
I don't have any doubts that this decision was put into motion long before it was announced. Their marketing gurus, consultants and staff probably looked at the football game schedules, times when families were most likely to have their dinners and what's on during the prime time television programs to encourage folks to step out to shop.
When you consider any promotions you need to weigh what is considered to be a taboo and how it will be received in your location. Again … know who your customers are and what they place value on … such as holidays and traditions.
Tell us, did you shop on Thursday evening? Why or why not?