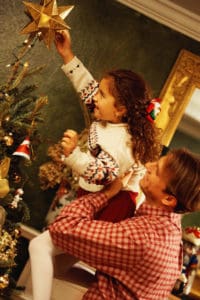 Those of you who follow my blog know I constantly harp about blogging. How to blog, how to blog for your business, how to make blogging easy … blog, blog, blog.
I don't want to turn off my readers or become mundane with the repetition, but I have even bigger and better reasons to engage yourself in a life-altering-business-as-you-know-it blogging experience.
Seriously … that's a thing. Your life in business will never be the same.
Running a blog requires forethought if you're going to have any success at it. I get hired to ghost blog for businesses all the time, but the truth of the matter is – I'll NEVER be as good at it as a person working right in that business, familiar with the day-to-day discussions, issues and celebrations that make the most successful messages.
People don't want to do it, though. I hear other marketers I respect tell me, "They'll never do it, Susan, you're asking too much of them." So on one side, I can make some money on it and get search engine attention for these companies I value, OR I can teach them how to master a new routine and help them DOMINATE their industry online.
Yes, there's a difference, and yes, for reasonable bucks I'll help you not only show up but DOMINATE the online atmosphere with a strong brand reputation. I'll research your competition, interview you monthly to learn what's going on with your customers and make sure your blog is everything I teach you it should be.
I'd much rather teach you how to build a strong company content arsenal yourself, however, because in my opinion, local businesses have to learn how to thoroughly understand their customer!! It's the ONLY way your business has a chance at survival in the very near future.
But local businesses largely don't understand the value behind spending that kind of money or time, and they still need that kind of help. It's a sink or swim economy, and I won't feel bad for taking your money, but guys – I need your full attention here – QUIT SETTLING FOR LESS THAN YOU CAN HAVE!!
Why do I feel so strongly about this?
A blog is MORE than a search engine attractor. Search engine spiders index pages actual human beings go to and the more often they go and the more they DO when they get to your pages, the more your pages are indexed.
More indexing = more visibility.
But getting and keeping visitors is one thing, and getting them to interact with you or do more than just hit your blog takes the kind of thinking that makes your company amazing in the first place.
You have to genuinely care about them and what they care about! You have to be able to answer their questions and eliminate their doubt. Interactions you want to have with them are:
Blog comments and discussions,
Social media sharing,
But the MOST important thing?? Stay on your website LONGER, learn about you, and decide to call you so you can close that sale.
Your blog is the one place they can decide if you mean what you say. Your tone sets the stage for more interest so they'll ask more questions, so they'll begin to trust your judgement.
Once they trust your judgement, you'll notice they become cheerleaders in social and networking environments. Cheerleaders holler about how great you are; who doesn't need cheerleaders for their business? But even if that doesn't happen for a year, blogging DOES increase the time they'll hang out on your website – garnering all the other benefits – IF you do it right.
For local businesses, let your visitor know you're connected to your community. Let them know you're aware of the issues that they're aware of, and voice your opinion in a respectful way. Connect to that community issue in some way. Schools, other businesses, code compliance, and local festivals are great ways to start. Link out to your city's website page or festival page at the bottom of your post.
Give people advice about how to do something better than what a competitor of yours offers.
Save them money with great information.
Keep them from danger.
Show them how to get the great deal.
Teach them how to do something that will help them.
Help them understand your products or product warranty.
Your blog should be educating your website visitors about why, ultimately, you're the company that will serve them with integrity, offer the best value (I didn't say cheapest!), and be the easiest to work with.
Follow me, I'm @skhamilton on Twitter, and I'll be using #ZTSM to post blog tips ALL month!
If you like this post, and want to tweet it but you're not sure how, here's a tweet you can copy and post:
@skhamilton Blogging helps you become a better company because you have to listen more intently to your customers! #ZTSM
Also, remember to ask me your questions in the comments section or on our Facebook page.