Originally featured in The OffBeat Business Magazine February 2016 issue.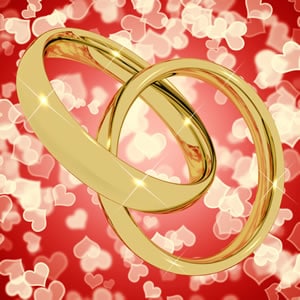 For most of my adult married life, I've been asked, "How do you do it? Doesn't it drive you crazy to be with your husband ALL-THE-TIME?" In the past, my husband and I worked separate businesses from separate offices in our home. For a short while, we even worked separate businesses from the same small home office. But for the past 2-1/2 years, we've worked side-by-side cooperatively in one business from a 38' motorhome. Throughout our entrepreneurial journey my answer to the "how do you do it" question has remained the same. "We happen to like each other!"
Honestly, it goes far deeper than that. Working with your spouse requires a commitment to keeping your priorities straight. In other words, the marriage is way more important than the business. I won't pretend I have all the answers, and it's not always easy. There are disagreements, times when one of us feels the other isn't putting in enough effort or isn't paying attention, times when one of us does or says something stupid – sounds like any working arrangement or any marriage, right?
A few pointers for working with your spouse that we've found helpful:
Every day can be a good day or a bad one, but don't let the events of the day make the determination. Make good choices – and start your day with the choice to be grateful for another day on this planet, another day with your loved one(s), another day to make a difference, and a commitment to do your best.
The marriage comes before the business, ALWAYS. We refuse to solely focus on business from sun up to sundown. We take time for romance, for having fun together, for spending time together when the topic at hand is not business-related.
Serious business discussions are best done while on the move. Seriously. A walking "staff meeting" is a terrific way to get some good ideas flowing.
Don't let a disagreement escalate. Again, go back to point number one. Make a conscious choice. Is a business disagreement worthy of messing up your marriage? Sometimes it's necessary to agree to disagree. Ask yourself, "Is being 'right' worth the cost?" And if you know you're wrong, apologize already!
Mix it up every so often. Don't let every day turn into the same routine.
When a project isn't going as planned, your computer is acting up, a customer is driving you crazy – take a break. Don't take it out on your spouse, your customer, or your computer. The good that can come from a short break never fails to amaze me.
Patience – you're going to need it! Don't take everything your spouse does personally.
Focus on each other's strengths, not their weaknesses. The first builds your spouse up; the latter tears them down. You may find that you're strong where your spouse is weak and that you're weak where your spouse is strong. Use this to your advantage.
In short, working with your spouse can be frustrating or rewarding. It really is up to you! Give love first place and everything else will fall into place.
Bio:
My husband Gerald and I took our marketing business on the road in July 2013 and have never looked back. Now seasoned RVers, we work with companies ranging from manufacturers to brick and mortar stores to help them sell more products through improved techniques, demonstrations and event participation. Discover more about our RVing experiences on USA-RVNomads.com, and connect with us on Facebook/ZeroToSixtyMarketing. Talk with us about your team training, marketing materials or product sales at 920-257-4944.