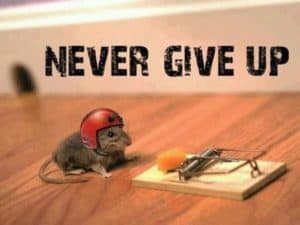 Your business has awesome potential. You have everything headed in the right direction, and now the pieces of your plan will fall neatly into place. NOT.
I don't want to be a discouragement. But nothing worthwhile has ever been easy to develop. Your ideas are still seeds, and will be for years! Those seeds need lots of watering and oxygen – and sunlight will only help. Yep, a gardening analogy from an organic gardener! 
Over the years Zero To Sixty Marketing has been in business, we've seen a lot of great ideas go south for lack of big picture thinking. Almost every company wants the end result before they understand the framework. That's OK, too. Great companies learn to build and grow while the ship is in the water! I want you to think HUGE, and make steps in your business toward those goals every day.
In 2013, you – yes, YOU – are going to have to learn something new. I guarantee it.
Our goals haven't changed. We know that when your company expands, America gets back to work. That couldn't be more important than now. I want to encourage you to keep pressing through, continuing to change to accommodate your evolving customer. It may look like the focus has to be on big government because policy changes are in the works. But let's face it – they're gonna do what they're gonna do. Write your congressmen and women, write the representatives that speak for you when they vote. Work smarter. Don't ever back down – but keep moving forward.
Government doesn't build businesses, people serving people build businesses. Perfecting your service will keep you making money.
As we embrace the challenges of 2013, we want you to know how much we've enjoyed the learning experiences you've brought us over the years as we grow to serve you even better. We sincerely love working with each and every one of you, and are ready to unveil our newest offers and strategies designed to:
Make working with us easier,
Avoid service interruptions,
Develop focused, streamlined, attainable goals, and
Achieve your dreams!
Learn all about your new services here!