Ever been to a party and ended up stuck in a corner talking to 'that' guy? You remember, the one who drinks too much and starts rambling on and on about nothing you care about? You can't wait to find a way to get out of that situation, but he has no idea.
Bad copy is the same way. It doesn't have any idea what the reader wants to know, and repeatedly goes off course, not leading – just rambling.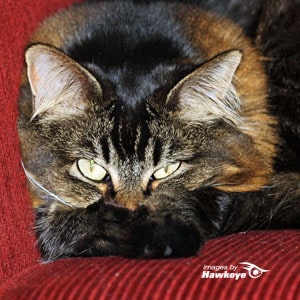 If you want your reader to eventually buy something from you –  product or service – you'll have to be much more focused.  
Good copywriting leads a reader from one point to another. It's convincing, but only if it has an eventual point – a point he enthusiastically wants to act upon. Without focus, you'll never get him there.
Keep these things in mind when you're writing your copy:
Whether it's going on a web page, article, e-book or sales letter -flow matters.
Your attention-grabbing headline must reflect what the reader will be reading about if he continues.
Your introductory first sentence needs to hook your reader, but also introduce your subject.
People don't have long to be convinced.
Use bullets for any sequential references, and have a clear topic introducing them in an h3 tag containing a keyword or phrase.
Lead your reader through a thought process so they can clearly see why they need to respond to your offer or point being made.
Eliminate all unnecessary words and phrases.
Wrap up your copy with a clear call-to-action so obvious and attractive they'd have to be dead to ignore it.
When you think you're done, let it sit. You're not done. Six-figure copywriters rewrite and revise several times before they submit their material to their clients. If you want your copy to convert readers into buyers, don't sweat the extra effort. It pays off, big time.
Read your material after 24 hours, revise, and let it sit again. Read it out loud. Read it to your
Friend
Partner, or
Your cat. (Shari says only a dog really listens, cat's don't care.)
Verbalizing your copy can help you find inconsistencies and errors that, once improved, will turn a reader into a buyer almost instantly.
Do you wonder if your copy needs improvement? What copy flaws annoy you? Leave us a comment with your questions or suggestions, we love to hear from you!