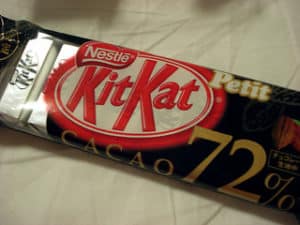 Remember when I showed you that you could become part of your customer routine IF you studied their cycle, or loop? I shared that something always precedes a sale, and if you recognize the trigger that sets off a routine, you can find out where you fit in your customer's pattern and they will love you for it.
It's like you're reading their minds, when you've really just been watching very closely! 
Pay attention to your internal sales cycles, too. If you see a breakdown point or bottleneck in your sales cycles present itself at the same point each time, you may have to develop marketing materials that deal directly with that issue to improve sales.
For instance, after getting excited about purchasing from you, customers may shut down at exactly the same place in your sales funnel, and abort the sale.
How can you address that?
Do you need to be prepared to offer them documentation?
Figures?
More value?
Should you enhance your sales script?
That breakdown point will offer you some insight about your message. Learn how you can truly communicate your value at the appropriate time in your customer's habit loop.
This process helps you understand your unique value as your customer sees it, and without a unique value, you have nothing to offer them.  That idea is the trigger in your sales copy, blog titles, social media updates and conversations.
Your unique value might be your business focus in general, but it might be simply narrowing down to laser-specific operations that make it easy for a customer to use you. If you see no results after several revisions, you may need to reevaluate who you're really communicating with.
Why?
Too many of us are trying to sell to people who will NEVER be our customer!
The more unique your value is, the more focused you are on the right customer for your business.
Learn about your customer, and more about how to reach them, when you join the ZTSM Academy.
Photo Credit: Scout Seventeen on Flickr