If you were on the design side of the conversations that go on when a website is being developed, you'd be amazed at the differences in opinions between different companies when it comes to designing a website. Business owners ready to redesign often have 'ta-da' ideas for their new website, and some design teams really rally to that. Making a website 'pretty' is fun work, and can go as far as your imagination, skill and bank account let you go.
Function, searchability, and user behaviors are a little more tasking, but if you ignore those things, your marketing 'hub' is handicapped. Pretty, but handicapped. Can you have a website that's pretty and functional, with easy searchability? Yup. But some things just don't work together, and a good team knows what to avoid so a pretty website is a serious asset, too. 
Why isn't every website 'functional'? Isn't it just an online address?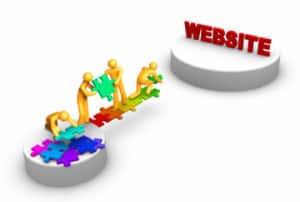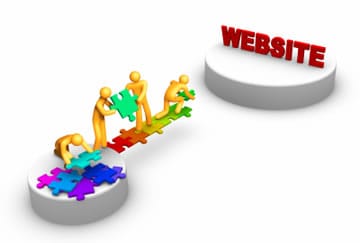 No, a website has to be looked at as your marketing centerpoint. Everything you do to be effective online and off should point back to it. Once your visitor gets to your website, you can tell a lot about their intent by what page they came in on and what pages they went to from there.
If you think it's just an address, you won't be ready for that. When they get to your site, what do you want them to do?
Buy?
Call?
Find your store?
Give you their email address?
Connect with you on social media?
You really have to lead your traffic. There's more to think about than just buttons on your pages.
Has a button ever made you feel like you have to 'buy now'? Maybe not. But if it has, there's a reason you had that response, and you might not have even thought about it.
Did you trust the company? Why?
Did you believe their product worked? Why?
Did you feel like their service was perfect for you? Why?
Pretty is important; you want your website attractive. But I promise you, pretty won't do enough.
Copy has a lot to do with the sell, but so does your ability to anticipate known user behaviors and expected search algorithms when developing the design of a site. Certain things just turn people off, and if you don't get them to take in more of your strategic pages, you can pretty much expect them to leave before they've decided to work with your company. Spiders crawl where visitors have been – NOT where they have NOT been. That contributes to your placement on a search page. Get penalized for going outside the parameters search engines allow, and you'll be down for a long time.
More often than not, great design has more to do with knowing what NOT to do. If you keep your customer front and center of your design choices – not your desires for 'pretty' – you can avoid most traps that hold websites back. It's an immediate, gentle, and very clear lead that works best.
Here are a few more things to avoid:
Cluttered areas. Too many choices = no choice made at all. We're just lazy that way.
Unclear navigation. 'Cute' isn't necessarily smart. Take expected routes through your web pages, and make sure you link where a link is expected.
Forgetting your target for the sake of a dynamic graphic. Your customer doesn't think like you. What works on a poster may not work on a web page, in fact, it often won't. It's important to standardize your brand for recognition.
Make sure function is weighed in with pretty, because after all, pretty is as pretty does. If your pretty website can't do anything for your company, who will care? Oh, it should be attractive. But attractive is a different word altogether, isn't it?
Leave us your questions about website design below.